Free Quarterly Mint (Q3 and Q4 2022 for all Mehtaverse NFT holders)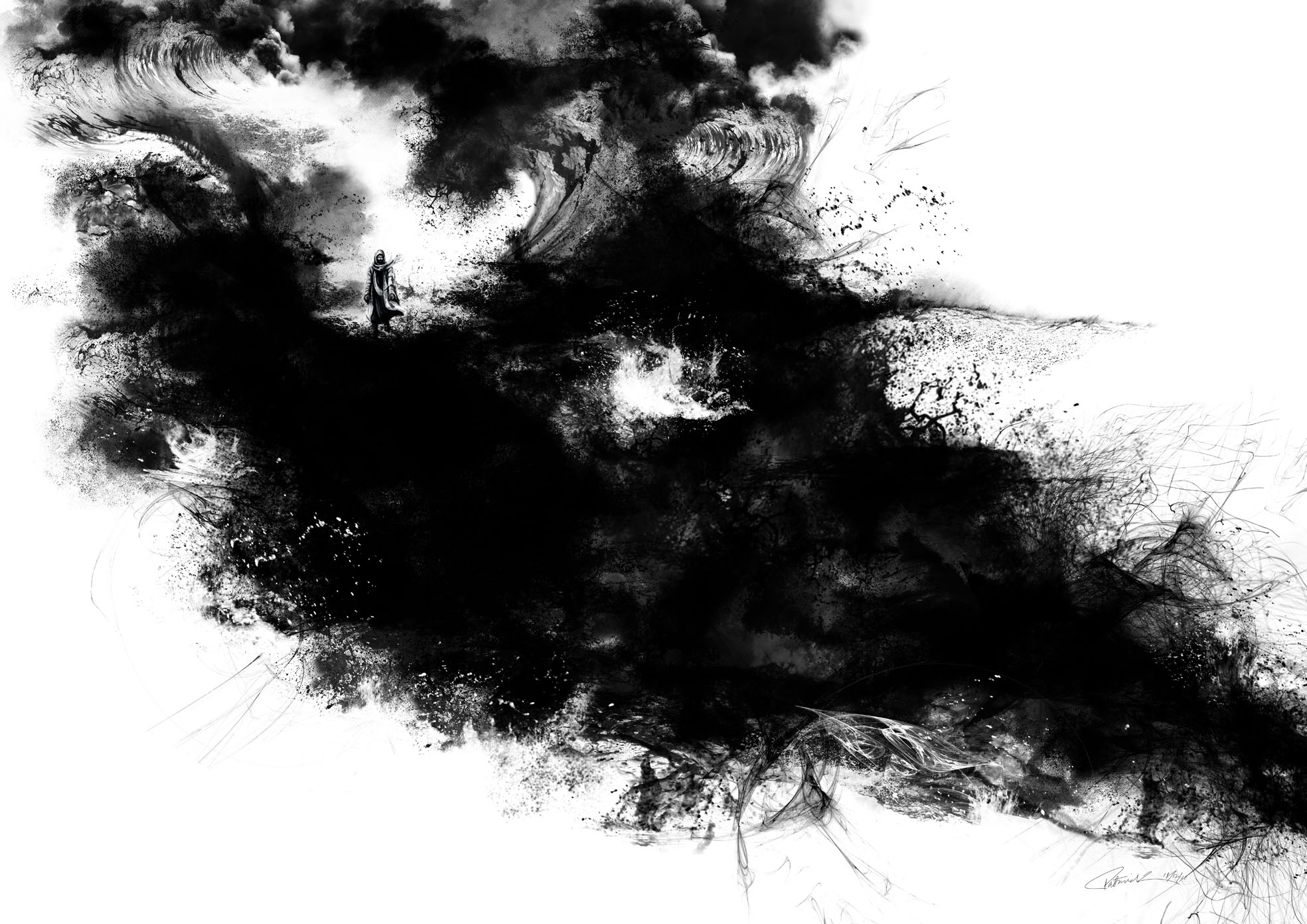 An exclusive digital art NFT for members only.
May we step in faith and enjoy the most amazing walk on water adventure with Jesus in 2023.
Blessed Meh-ry Christmas 2023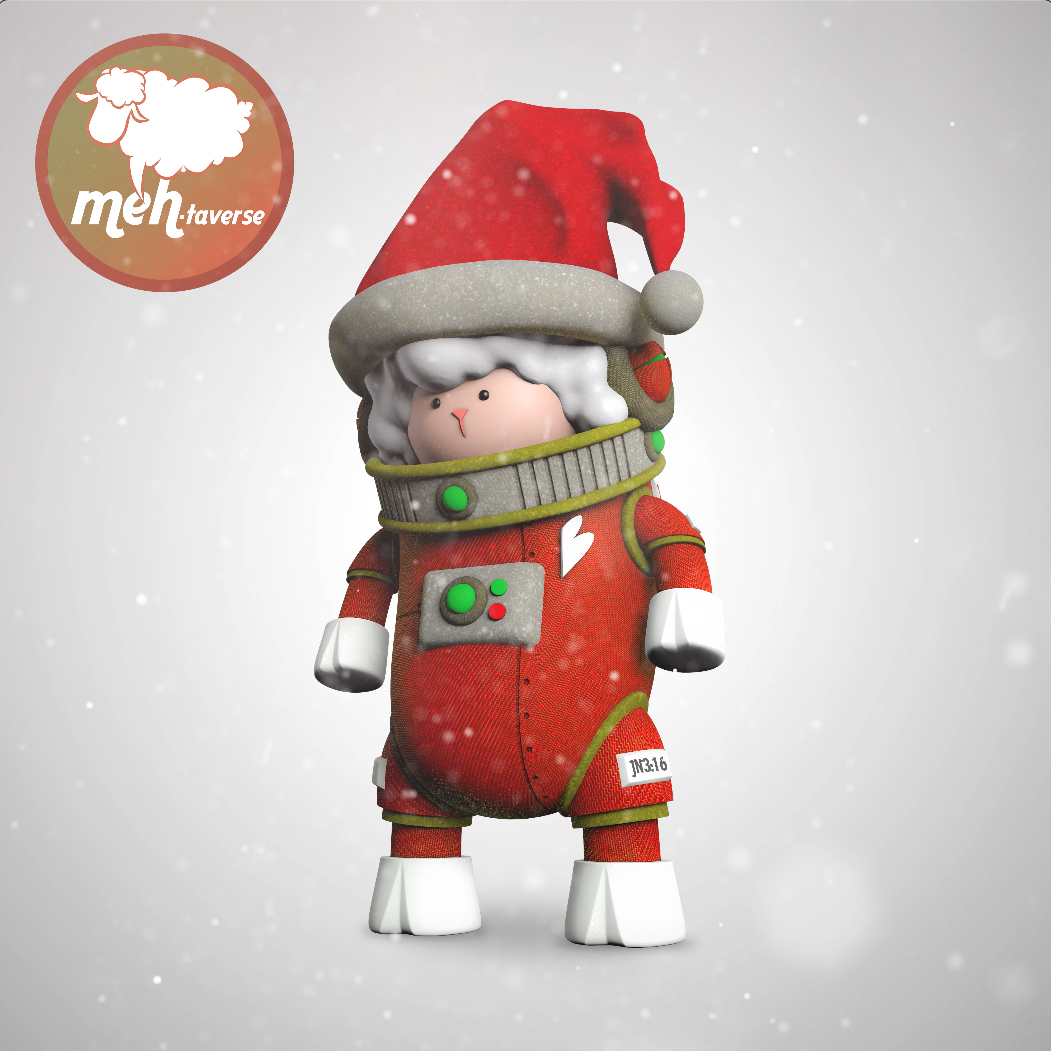 Multi-Utility Artist NFT
An NFT for supporters of Patrick as a faith-based artist embarking into a new digital space.
Supports new/existing artists who share the same vision to venture into the digital space.
Builds a strong community where people can learn and share experiences in crypto, web3.0, NFTs, metaverses.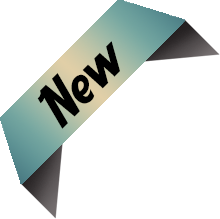 Building our very own Christian Metaverse-
Land of Promise on NFT Worlds
Purchased our own world to build a cool and safe space for where the Word of God can be experienced and where people can gather to learn and grow!
Upgraded Utility for Meh NFT holders:
Free plot of land worth 0.4Eth!
Free rental of exhibition space to hold your personal NFT exhibition
Early access/discounts or free mints for future collections
Exclusive access to experiences in Mehtaverse zone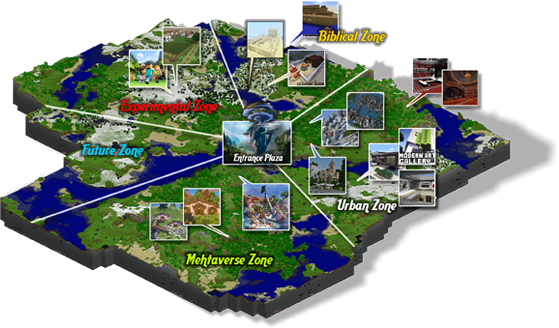 5 Benefits of buying (minting) this NFT and becoming a Mehber
Own Patrick's very first Digital Generative Art
Early access and discounts for collabs with artists
Monthly Mehbers raffle and access to community
12% discounts for Physical Art Pieces by Patrick
Quarterly free mints (Patrick or other artists' works)
1. Own Patrick's very first Digital Generative Art
Mehtaverse: The very first generative NFT collection by faith-based artist Patrick Bezalel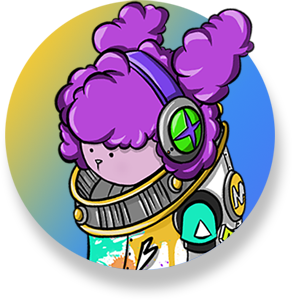 2. Early access and discounts for collabs with artists
Collaboration with like-minded artists who share the same vision of bringing love, joy and hope into spaces.
Supporting these well-established/ talented artists launching their art into the NFT space.
Hodlers of the Mehtaverse NFTs get early access and exclusive discounts!
3. Monthly Mehbers raffle and access to community
In this community, we hope to spread love, joy and hope, have great conversations and learn together.
By organizing regular education sessions, we hope to share our experiences in crypto, web3.0, NFTs, and metaverses.
Members can look forward to regular activities and parties, with live music and games.
All are welcome to join our discord community!
Special perks and monthly surprise giveaways for Mehbers (i.e. those who have minted and held on to an NFT from the Mehtaverse collection!
4. 12% discounts for Physical Art
12% discount to Mehbers on any of his existing physical art collection including limited edition DIASEC print and originals.
Mehbers who reside in Singapore can visit the gallery at Millenia Walk to make purchases.
Mehbers who reside overseas may visit the artist's website and email us to verify that they are a Mehber to qualify for discounts.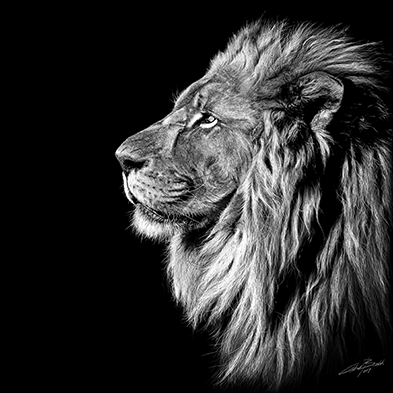 5. Free Quarterly NFT Mint
Mehbers have access to exclusive free minting on new NFT releases quarterly through 2022.
These unique releases will not be sold on the public platforms.
Information on these quarterly releases will only be available on the Mehber's channel on discord.
About the Artist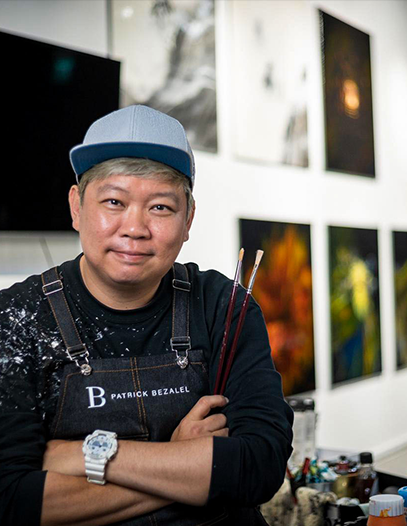 "I am an artist enraptured by the love and power of my God Yeshua. I was one who knew Him only in my thirties and that is because He loved me and found me. In the last 15 years, He has shown me the meaning of life and what a blessed life looks like. It is my desire to always tell His story in my life through my art and to bring forth, beauty, love, joy and hope into every physical space and every metaverse.
I pray always that my art will bring a new life to you - for those who always feel like something is missing in your life to start searching for the eternal truth. And for those who are believers in Yeshua to always be reminded of His unwavering love for you and His heart that wants you well in every area of your life.
I started with this genesis NFT series cos the bible always uses the imagery that we are like sheep and Yeshua is our loving shepherd. This series is thus called Meh to remind us always that there is a shepherd watching over our lives.
Join our community. Whether you are seeking for something you know not what, or you are a believer wanting to be reminded of our shepherd's love or you simply love this art, join us :) In our community, we strive to always be there to listen and to uphold everyone in prayer."
FAQ
New to NFTs?
What is an NFT?
NFT stands for "Non-fungible token," which means that it's a unique, digital item with blockchain-managed ownership that users can buy, own, and trade.
How do I mint a Meh?
Download the extension on your browser or app on mobile. This will allow you to make purchases with Ethereum.
Purchase Ethers from an exchange. For example, Gemini, Coinbase, etc.
Transfer your Ethers from the exchange account to your Metamask wallet address.
Connect your wallet on OpenSea and you will be able to purchase the NFT on the secondary market.